DoodleBug USB Isolation Device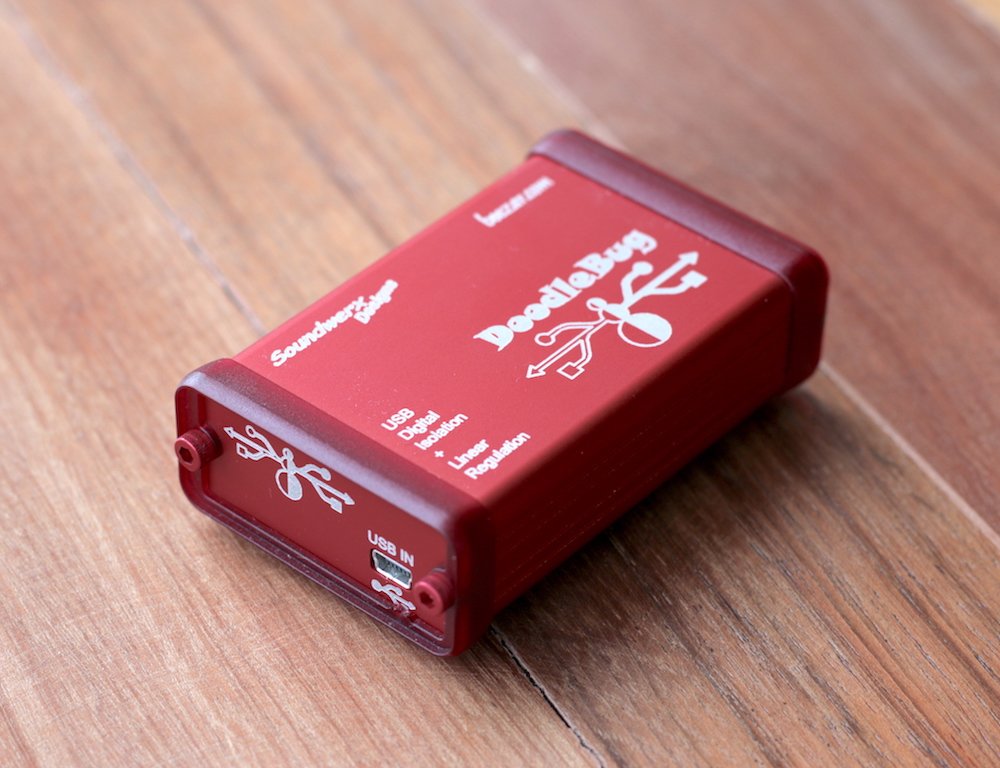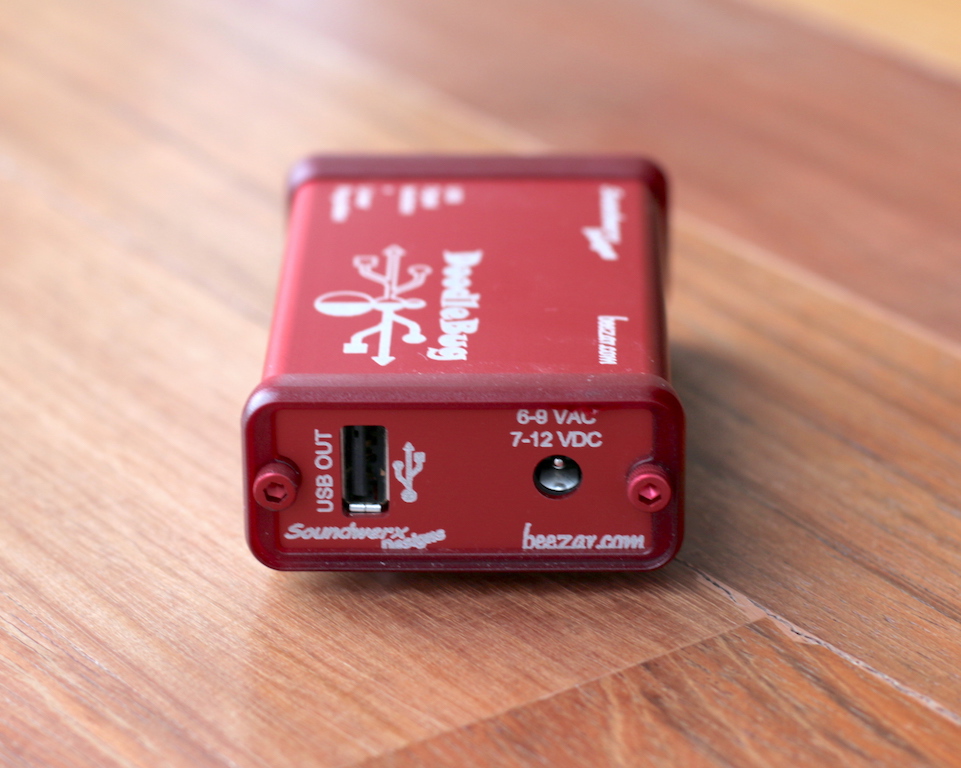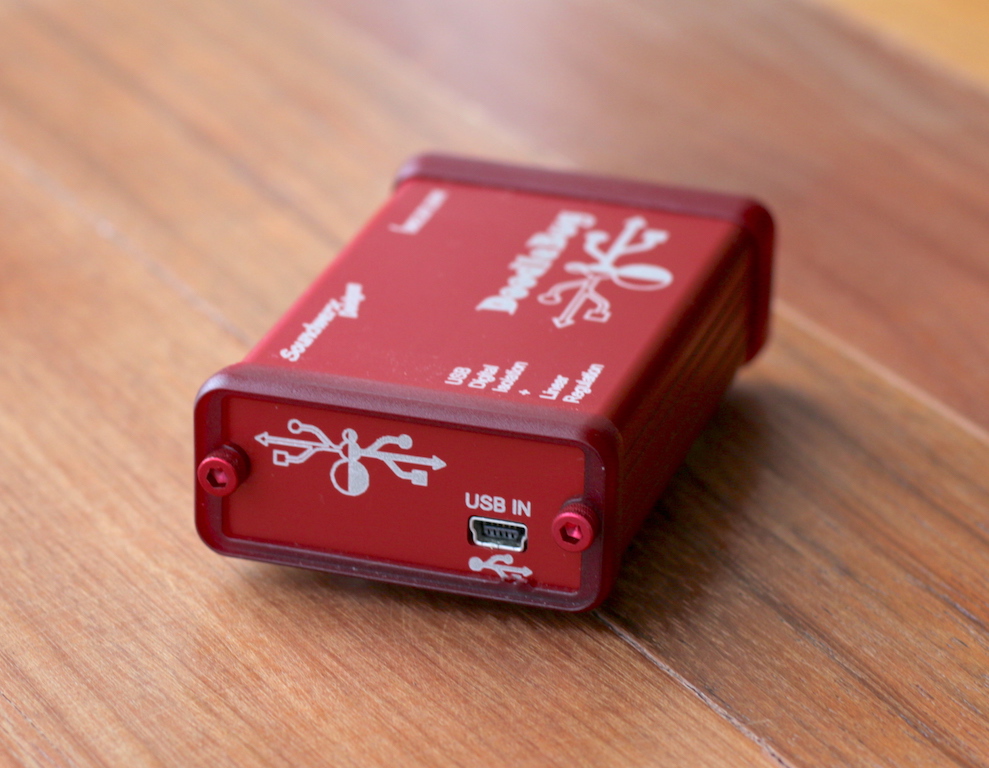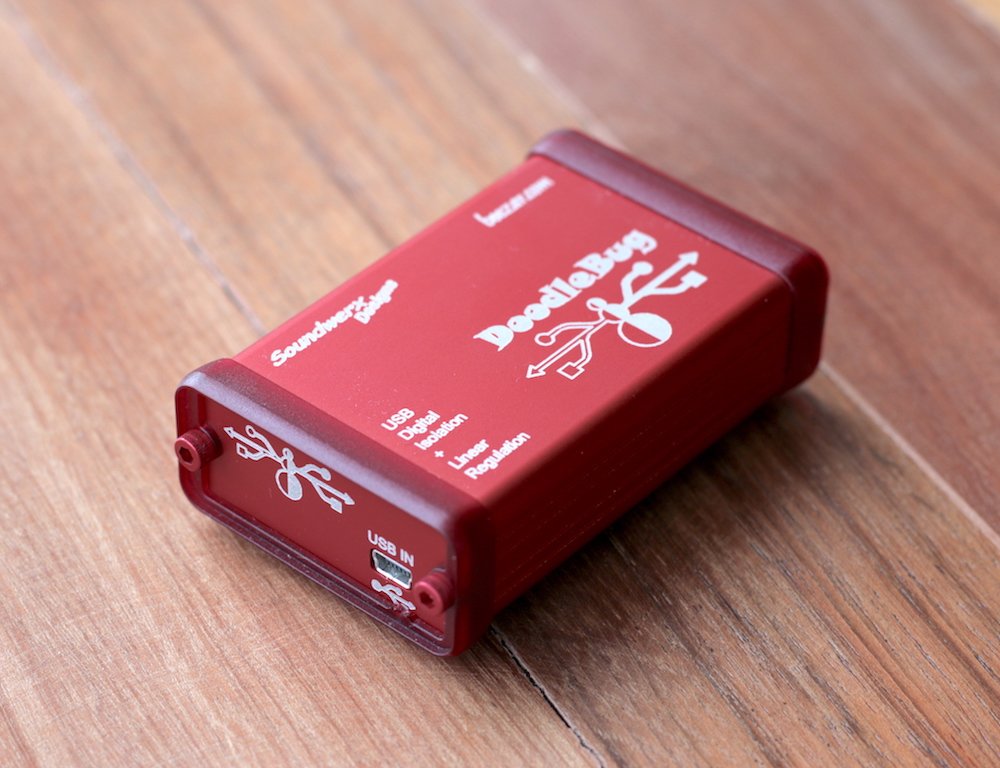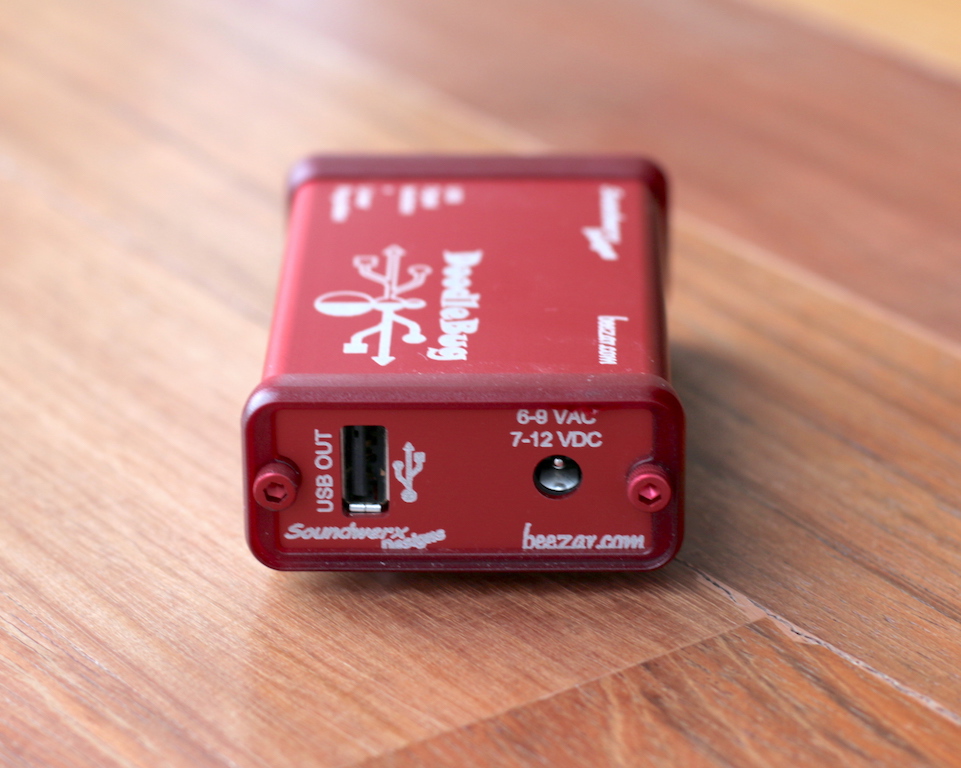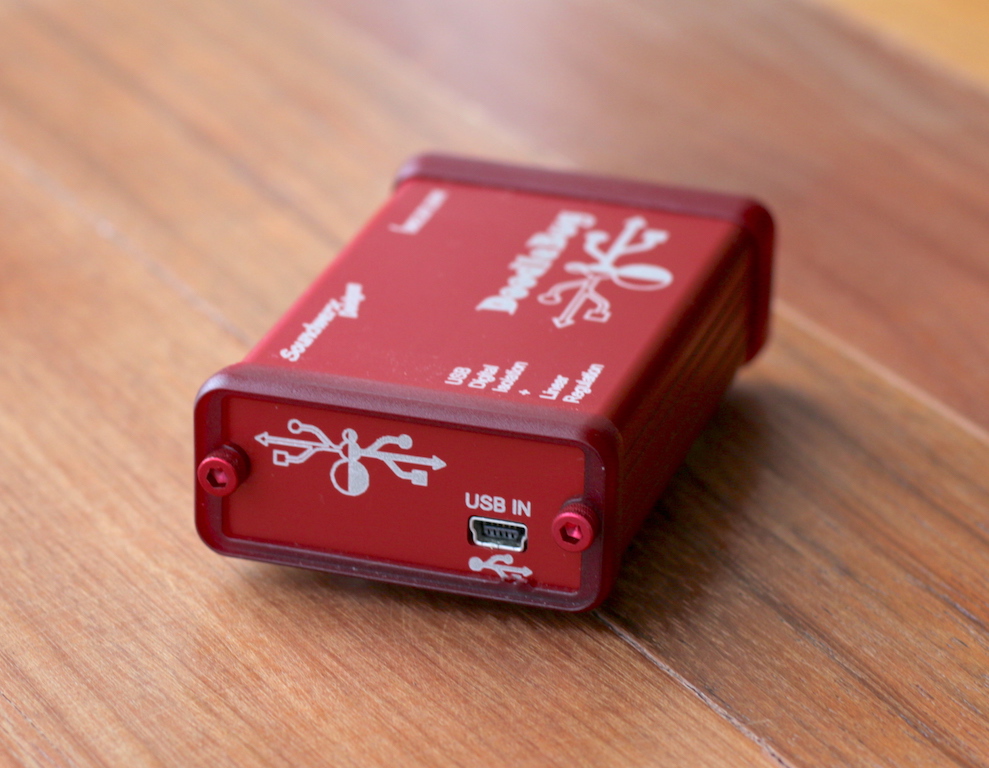 DoodleBug USB Isolation Device
LTA is partnering with Beezar.com to offer for the first time a fully assembled and ready to use DoodleBug, designed by Soundwerx.
We did an extensive listening comparison of similar USB isolation and power regulation devices and found the Doodlebug to offer one of the least colored improvements to the USB input of the DACs we tested. The Doodlebug excels at refining without adding anything, which is what we believe a device like this should do.
THE SOUNDWERX DESIGNS DOODLEBUG
Do you have or enjoy listening to a USB-powered DAC? Ever had it get knocked off-line? Does it sound worse in your corporate-environment single-PC docking station? Ever wonder why your USB-powered DAC may not sound as good as a top-level DAC?

It could be that you need to isolate the USB connection and add a linear-regulated power supply. The DoodleBug provides both and will improve the performance of almost any USB-powered device. The DoodleBug uses Analog Devices' ADuM3160 chip to provide complete USB isolation at Full Speed USB 1.1 and 2.0 standard streams. In addition, a fully linear-regulating power supply - based on the venerable LM317 but updated with super-low-noise LEDs.

Simpler devices will benefit from the quiet power supply and USB isolation. Knock-offs are almost non-existent. Those that occur have more to do with the hand-shaking when you first power up or connect the DoodleBug. After that, the more potential your device has (better design, multiple regulated voltage sources), the more the DoodleBug will improve it.
TECHNICAL FEATURES
Analog Devices' USB isolation chip - the ADuM3160. This chip has UL 1577 recognition of withstanding 2500V rms for up to 1 minute and transient immunity of over 25kV per micro-second!

LM317 voltage regulation, but with super-low-noise LEDs used to set the voltage parameters instead of resistors!

Ability to set the voltage to the USB standard maximum of 5.25VDC. No more regulators being starved of voltage headroom on your USB devices! Improved overall performance results for almost any USB device.

0.5A operational current capability

Compatible with any USB standard device, no drivers are necessary.
What comes in the box: DoodleBug, USB-A to USB mini-B cable, 9VDC, 500mA wall-wart
The default wall power adapter supplied with the DoodleBug is a high-quality, Triad unregulated 9VDC, 500ma walwart. It will provide at least 5.2VDC of linear-regulated power under most scenarios.